SAEED SONS CORPORATION specializes in the stock holding and distribution of Pipe & Valves to the Oil & Gas, Petrochemical, Textile, Sugar Mills, Pharmaceutical, Fertilizers and many other industrial plants, supplying complete packages with project documentation.
CARBON STEEL PIPES
SEAMLESS PIPE
YangZhou Lontrin Steel Tube Co., Ltd. introduces Lontrin Steel Tube, whose plant (including all machineries) was imported from Italy and established in the YanJiang Developing Zone Jiangdu City, Jiangsu province, China in 2003. Surrounded by YangZhou Port, Ning-Qi Railway, Jing-Hu Highway, Ning-Tong Highway within 10 KM, only 20 KM away from the Airport which is being built, due to all these factors, our company have a great geographical environment and convenient transportation.
After 5-years effort, Lontrin has realized the first three aims and made an invest in capital assets up to 4 billion RMB in total. At present, the annual capacity is 300,000 tons of seamless carbon steel pipes and alloy steel pipes. The size range is 0 14 – 720 mm x 1.5-36 mm, and the main standard include ASTM/ASME, DIN, EN, JIS, BS and GB. All the pipes are widely used in the fields of electric power, boilers, petroleum, chemicals, ship building, geology exploration, mechanic and etc.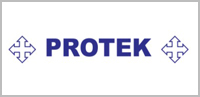 Protek Group, a renowned business enterprise from the United Kingdom, have been serving diversified industrial sectors of the European and Asian Markets with high quality forged steel and cast steel valves and Carbon Steel Seamless Pipes and Pipe Fittings since 1989.
Quality has always been a priority with PROTEK and we aim to manufacture products that deliver to ever changing demand of the market.
PROTEK has been on the market now for several years with a recognised registered and approved product range. Through this time we have not only gained in experience and improved the quality of our products, but have also formed effective communication network with our supplier and customers.
WELDED PIPE
Jamal Pipe is providing complete industrial and domestic solutions with its unique products.
Jamal Pipe Industries is one of the leading industries manufacturing M.S. and G.I. pipes with diameters ranging from ½" to 18″. These steel pipes are made from hot-rolled coils on an automatic plant and are used for water, gas, oil, poles and scaffolding etc., with wall thickness ranging from 1.2 mm to 10 mm. Our production is according to the recognized international standards like the BS, JIS, API 5L, and ASTM.
STAINLESS STEEL PIPES
SEAMLESS PIPE
Baofeng Steel Group which was established in 2002 had developed rapidly from the initial Baofeng Steel-melting factory into the current Baofeng Steel Group within just a few years. At present, we are one of the largest stainless steel pipe & Stainless steel seamless pipe manufacturers in China. We had passed special equipment production license, ISO9001-2000, GB/T28001-2001, PED, GB/T14001:2004,KOREA REGISTER OF SHIPPING. We export our products to Austria , Sweden, Belgium, Spain, Germany, France, Holland, Italy, Turkey, Ukraine, USA, Canada, Mexico, Brazil ,Chile, Argentina, Uruguay, Taiwan, Korea, Vietnam, Thailand , Philippines, Indonesia,Singapore, India , Pakistan, Saudi Arabia, Iran, Qatar, Dubai, Israel and so on.
UPVC

BINA PLASTIC MALAYSIA
Bina Plastic Industries Sdn. Bhd. is a company established in 1973 by its founder, Mr Ong Ken Sim. It specializes in producing uPVC, HOPE and ABS pipes and fittings. From its modest beginning in 1973, the company has grown dynamically with four large modern factories covering a total 20 acres located in Balakong New Village Industrial Estate, Selangor and total staff force of over 400 employees. The current monthly production capacity is 3,000 metric ton for uPVC products and 800 metric ton for HOPE products and ABS products. We have become one of the leading supplier for the complete range of uPVC pipes and fittings, and the main manufacturer of HOPE and ABS pipesin Malaysia.
PPR

PAK PLAST TURKEY
Infra and Superstructure Pipe Systems, Joints and Accessories manufactured in full automation using the latest European technology…
Constantly performing its successful activities in Construction Sector for over 16 years with its supreme products and services at national and international quality standards with 100 percent customer satisfaction, our Group keeps on its achievements with due diligence at Regional Branches in Istanbul, Konya, Ankara, Izmir and Antalya and about 1200 dealers thanks to its specialized and experienced team. Our group also has achieved an effective configuration with its over 30 dealers throughout foreign markets.
FIBERGLASS PIPE INSULATION

KIMMCO KUWAIT
Kuwait Insulating Material Manufacturing Co., (KIMMCO) was established in 1977 and is a market leading insulation solution provider in the Middle East, Africa, the Far East and other Asian countries. As a licensee of Saint Gobain, Isover, the world leader in fiberglass insulation, we manufacture and supply customized reflective, acoustic and fire resistant insulation solutions.
With a strong commitment to the environment, health and safety of our people and surrounding communities, we actively collaborate with international organizations such as ISO and OHSAS and are compliant with best-in-class international environmental standards.
KIMMCO insulation provides the 4-in-1 benefits of improved comfort, energy savings, acoustic buffering and sustainability.