NKE AUSTRIA GmbH – a manufacturer of premium bearings – was founded in 1996 by a group of senior staff members of the former company Steyr Wälzlager. Within a decade, the NKE brand has emerged on the world bearing market as a significant alternative in the premium class.
Poineer Steel Corporation is an Authorized Distributor of NKE rolling bearings and associated products in Pakistan.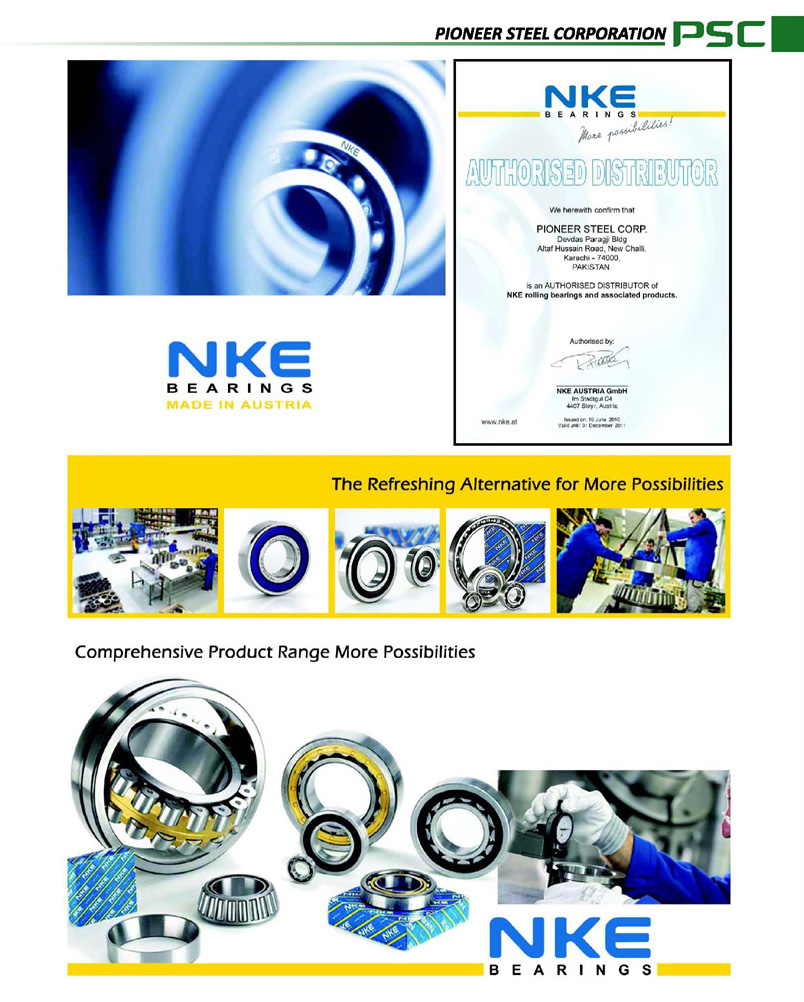 SKF has been a leading global technology provider since 1907. Our fundamental strength is the ability to continuously develop new technologies – then use them to create products that offer competitive advantages to our customers.
We achieve this by combining hands-on experience in over 40 industries with our knowledge across the SKF technology platforms: bearings and units, seals, mechatronics, services and lubrication systems. Our success is based on this knowledge, our people, and our commitment to SKF Care principles.
The focus of SKF's technology development today is to reduce the environmental impact of an asset during its lifecycle, both in our own and our customers' operations. The SKF BeyondZero product portfolio is the latest example of what SKF has to offer in this area.